As a golfing dad myself who has a golfing dad, I'd like to share some golf gift ideas what you can give whether you are a golfer yourself or not.
Gift ideas you can't go wrong with
If you don't play golf yourself, you don't want to take any risks buying your father or father in law a useless gift.
I know you mean well but giving a 6 pack of colored Pinnacle balls to a scratch golfer isn't going to please either of you.
So let's start with gifts you can't go wrong with.
A golf ball marker is a tool used to mark the position of a ball on a green.
It can be made from wood, plastic or metal that allows you to place your finger into it and then push down firmly so as not to damage the surface of the grass.
Most professional shops sell these golf ball markers with the club crest brand in the center of the marker.
A coin-like ball marker with a club crest will bring a small to dad's face.
A divot repair tool (or pitch mark tool) is a golf accessory that is used to fix an indent left by a golf ball landing hard onto the surface of a golf green.
It's a golfer's responsibility to fixed pitch marks and this is essential tool to be carried by a golfer.
Sometimes ball markers and divot repair tools are sold together as a package and most golf clubs will sell them with the club logo or crest.
Now dad may already have a pitch marker repair, so to really make his day, I suggest getting a gift like this from The Open and US Open golf shops.
A golf club groover cleaner is a small, handheld device that removes the dirt and debris from a golfer's clubs.
It can be used to clean both woods and irons.
A non golfer purchasing this for dad can't really go wrong as this is a one size fits all tool.
Golf polo shirt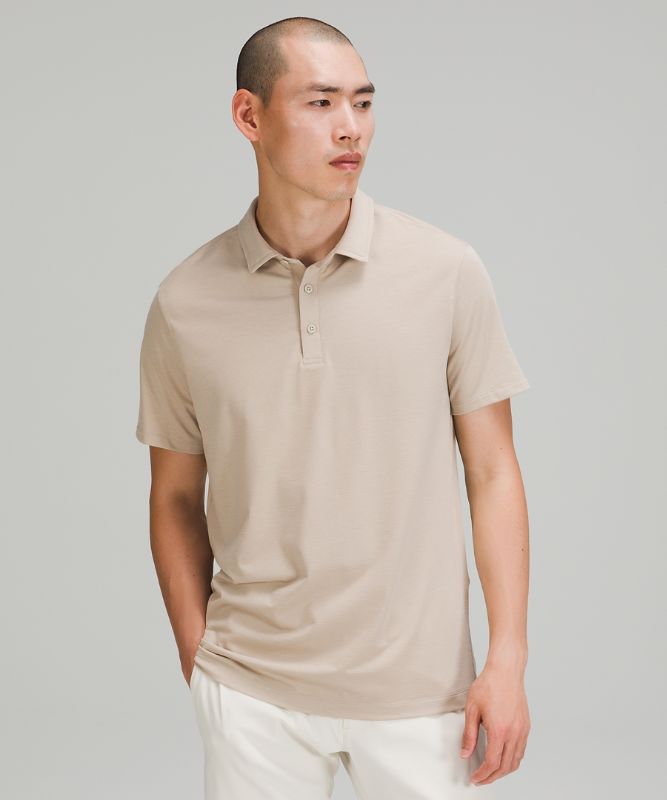 Again, you can't go wrong gifting dad a polo shirt.
You know his size and colour preference and is sure to please.
I created a list of polo shirts here with main shirts featuring anti-odor technology and dri-fit, breathable technology wicks.
There's some great shirts from Nike, Adidas, Under Armour, Ralph Lauren as well as modern brands such as Castore and Lululemon.
A golf towel is a must-have item for dad when it comes to keeping his clubs clean and dry.
They usually attach onto his golf bag and are a one size fits all.
Choose his favourite colours or go for a towels with his club crest.
Please no more golf sweaters
As much as dad loves a golf sweater I'm sure he has enough in his wardrobe.
If you and your dad are golfers, there's some gift ideas
Now if you play a fair bit of golf yourself, you will have more knowledge about your dad's game.
You honestly can't go wrong with a dozen Titleist Pro V1s or my personal favourite; the Srixon soft feel.
My last handicap was 4 and I've felt the Srixon soft feel was similar to Pro V1's but much cheaper.
If you're dad is a single figure golfer, don't get them branded.
Golf Ball Alignment Marker and Sharpie
If you're stretched for money or just need a low cost gift you won't go wrong with a ball alignment marking device like this.
And a sharpie pen.
Now the sharpie is good to have in the bag especially when most of us play with similar brand of golf balls.
For the alignment marker, you'll know if the old bloke is a poor putter or not; so this little tool could help him.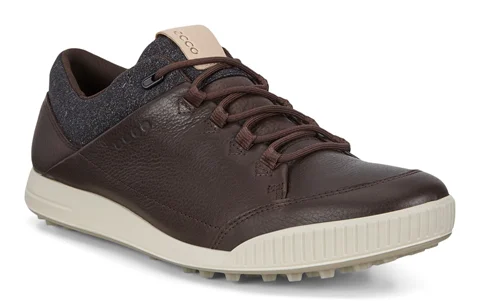 If you're feeling flush and adventurous as a gift buyer, a new pair of golf shoes is a dad pleaser.
You need to know his shoe size and foot width before considering new shoes.
Most of the top shoe brands like Nike, Skechers, Footjoy and Ecco have good size and measurement charts online and usually offer free returns.
You could choose a pair of classic brogues and the modern training shoe style; again it depends on your dad's taste, age and style.
Oh the smell of a fresh leather golf glove straight of the packet.
Footjoy has been telling us they are the number 1 golf glove for decades; so you can't go wrong.
What you choose will depend on the current climate you have.
If it's summer get a Stasof glove.
If it's wet or cold at the time of buying go for the WeatherSof or Raingrip pair.
I compiled a list of my top golf training aids here; it just depends how much you want to spend on dad.
There's some really good putting aids such as this one from Explanar.
Here's Pete Cowan, the coach to Rory McIlroy demonstrate how to use the putting aid.
Golf Lessons
I've bought my dad a few lessons in the past; not that they've done him any good !
But a few lessons really does go down well.
Lesson on recovering from sand traps, chipping or putting lessons are wise investments.
He'll probably get more from short game lessons from a good assistant golf professional than whacking balls for 30 minutes in front of a video camera.
A small piece of artificial turf and a chipping net to be used in the back garden is a good gift idea for dad to work on at night and over the winter months.
Now if you really want to push the boat out for dad's 50th, 60th or 70th birthday then a voucher to play a special nearby course is a great gift.
Virgin have a good selection of golf experiences that include packages to play St. Andrews and Dalmahoy in Scotland but I'm sure you know where dad really wants to play; Augusta !